Welcome back to the First World Podcast. Sorry for this episode being a little distracted, it has been a tough couple of days in St. Louis, Missouri. This week we are down one Dan, so we figured it would be a good time to talk about generation gaps in games. Madison got to play the new Tomb Raider. Heath spent some time in the world of Monument Valley. Greg spent some more time in Battlefield 4, and is having fun, even though he gets shot in the face a lot.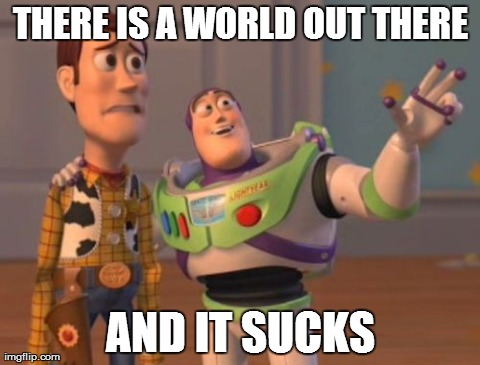 As always, subscribe to us on
iTunes
or
Podbean
, like us on facebook, follow us on Twitter @1stworldpodcast, and send us your emails at
firstworldpodcast@gmail.com.
Please download the
Stitcher Radio
app on your tablet or phone (iTunes or Google Play) to get our show updated every week and help us get some new fans along the way!
Download this episode (right click and save)
Thanks for listening!
DAB