Welcome back to the First World Podcast. Greg was pondering the reasons why certain games get banned in Australia, so we thought that talking about cultural differences in games. Madison beat Tomb Raider, and bought some cool toys. Heath downloaded the Silent Hill P.T. demo, and Mads came over to play it with him, spoiler alert, they were scared. Greg, in his continuing exploration of military shooters, he played all the way through Call of Duty: Black Ops and loved it, but didn't not like its sequel. Dan, spent some time going through his Steam Sale acquisitions, and dug into Sanctum 2, but really spent a lot of time playing Nosgoth.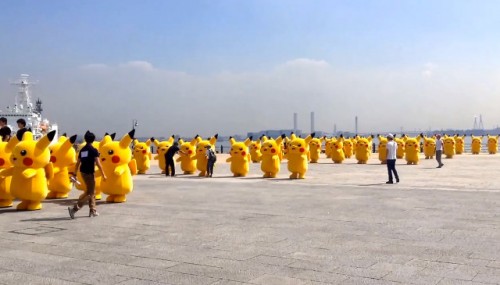 Japan takes their gaming so serious, their army is entirely staffed by Pikachu.
As always, subscribe to us on
iTunes
or
Podbean
, like us on facebook, follow us on Twitter @1stworldpodcast, and send us your emails at
firstworldpodcast@gmail.com.
Please download the
Stitcher Radio
app on your tablet or phone (iTunes or Google Play) to get our show updated every week and help us get some new fans along the way!
Download this episode (right click and save)
ABCD