Welcome back to the First World Podcast. This week we try to tackle the divisive topic of violence in video games. We came no closer to solving any of the arguments for, or against violence, but we had a great time admitting the things that make us squeamish, and the things that we are for. Madison picked up the Ico/Shadows of the Colossus HD collection and helped explain why video games are art. Dan started his ride through the highly stylized Bayonetta, he got lost on the story, but loves the action. We do something a little unconventional as Greg, Heath, and Dan all played Animal Crossing: New Leaf, and all have very different experiences with it. Heath wraps up Now Playing with joining Greg and his dissent of The Last of Us. We wrap up the show with part 2 in a 4 part series of Inside the Gamers Studio, this week we focus on Greg.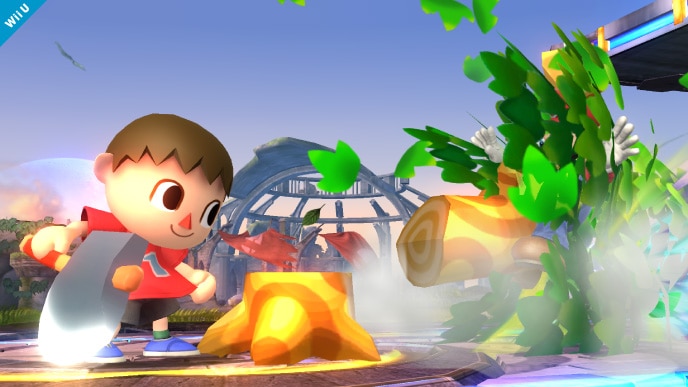 Even the villager is getting violent!
As always, subscribe to us on
iTunes
or
Podbean
, like us on facebook, follow us on Twitter @1stworldpodcast, and send us your emails at
firstworldpodcast@gmail.com.
Please download the
Stitcher Radio
app on your tablet or phone (iTunes or Google Play) to get our show updated every week and help us get some new fans along the way!
Thanks for listening!!!
ABCD (Aldrich, Braun, Clark, Davis)
First World Podcast is
Dan Clark - Editor/Producer/Co-Host
Heath Aldrich - Producer/Media/Co-Host
Greg Braun - Co-Host/ Hockey Aficionado
Madison Davis - Co-Host/ Mad Queen